What is RIPE Atlas?
RIPE Atlas is a global network of probes that measure Internet connectivity and reachability, providing an unprecedented understanding of the state of the Internet in real time.
There are thousands of active probes in the RIPE Atlas network, and it is continually growing. The RIPE NCC collects data from this network and provides Internet maps, data tools and visualisations based on the aggregated results. RIPE Atlas users who host a probe can also use the entire RIPE Atlas network to conduct customised measurements that provide valuable data about their own network.


What Can I Do With RIPE Atlas?
Some of the general use cases for RIPE Atlas include the ability to:
Continuously monitor network reachability from thousands of vantage points around the globe
Investigate and troubleshoot network issues with quick, flexible connectivity checks
Create alarms using RIPE Atlas status checks, which work with your own monitoring tools
Check the responsiveness of DNS infrastructure, such as root name servers
Test IPv6 connectivity
You can access a complete collection of use cases, published research and analyses based on RIPE Atlas on RIPE Labs.
How We Collect Data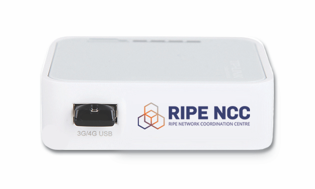 RIPE Atlas probes are small, USB-powered hardware devices that hosts attach to an Ethernet port on their router via a network (UTP) cable. They conduct different measurements and relay this data to the RIPE NCC, where it is aggregated with data from the rest of the RIPE Atlas network. The probes use a very small amount of bandwidth and cannot determine any information about the content passing to or from their host computers. Probes conduct the following types of measurements: ping, traceroute, SSL/TLS, DNS, NTP and HTTP (to selective targets).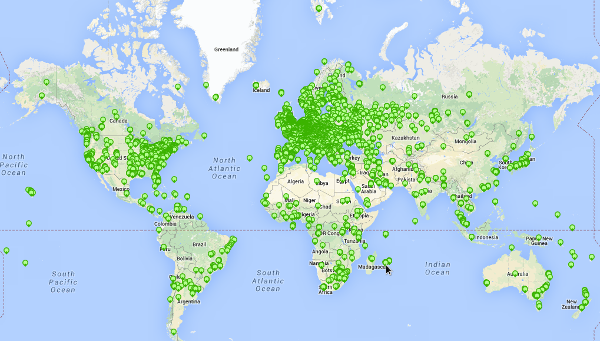 World map showing probes' locations.
RIPE Atlas anchors are both enhanced RIPE Atlas probes with much more measurement capacity, as well as powerful regional measurement targets within the greater RIPE Atlas network. They provide valuable information about the local and regional connectivity and reachability of the Internet.
The RIPE Atlas Community
The RIPE Atlas community is made up of users, hosts, sponsors and ambassadors.
Anyone who accesses RIPE Atlas maps and statistics, which are open and available to the public, is considered a RIPE Atlas user.
A host is anyone who connects a probe or anchor to their own network. Hosts can conduct their own customised measurements in order to gain valuable information about their network using other RIPE Atlas probes.
A sponsor is an individual or organisation that financially supports RIPE Atlas.
An ambassador is someone who helps us distribute RIPE Atlas probes.
RIPE NCC members can also take advantage of special RIPE Atlas features, even if they do not host a probe.
Benefits
The unique benefit of RIPE Atlas is the ability to perform active measurements from thousands of vantage points across the Internet. We know of no other infrastructure with this number of vantage points operating around the clock. This functionality translates into a multitude of benefits for RIPE Atlas users, hosts, sponsors, ambassadors and RIPE NCC members:
Find out more about how to get involved with RIPE Atlas.
Background and Vision
Our ambition is to create an opportunity for unexpected and creative uses of Internet traffic measurement data based on the world's largest active measurement network. We believe this data is valuable for network operators, researchers, the technical community, and anyone interested in the healthy functioning of the Internet who wants to learn more about the underlying networking structures and data flows that keep the Internet running globally.
With those goals in mind, we will continue to work together with RIPE Atlas users, RIPE NCC members, network operators and the wider Internet community to expand the reach of RIPE Atlas and allow anyone interested to easily access RIPE Atlas data.
The RIPE NCC began development of RIPE Atlas in late 2010 as its next generation active measurement network. The pilot program built on the RIPE NCC's previous measurement network, the Test Traffic Measurement Service (TTM), which was the RIPE NCC's first foray into active measurements. (Almost all of TTM's original functionality has now been transitioned into the RIPE Atlas infrastructure, and TTM was discontinued in mid-2014.)
With RIPE Atlas, the RIPE NCC hopes to create the world's largest Internet measurement network. In order to achieve our aim, we rely on interested members of the Internet community - both in the RIPE NCC's service region and around the world - to host RIPE Atlas probes and anchors that relay the results of automated measurements to RIPE Atlas's central infrastructure at the RIPE NCC.
With your help, we hope to continue to expand the network with the ultimate goal of many thousands of probes distributed globally, providing the most detailed picture of the Internet's infrastructure ever created. Learn more about the different ways to get involved.