Global RIPE Atlas Network Coverage
This map shows the locations of all RIPE Atlas probes, including those that are connected, disconnected and abandoned (meaning they have not been connected for a long period of time).
Time Travel
Choose your time destination with the slider, or type it explicitly into the box.
Shows the distribution of probes as a percentage of the total number of active probes throughout the world.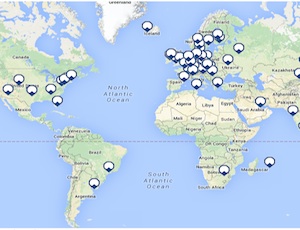 Shows the location of RIPE Atlas anchors.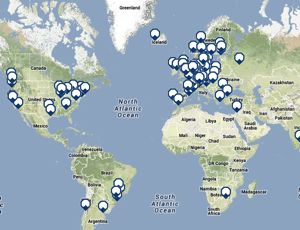 Shows the location of RING nodes.
Statistics
Measurements currently running
Built-in
User-defined
Total UDM
Anchoring
DNSMON
Other
Ping
41
8248
2792
0
5456
Traceroute
45
7317
2777
846
3694
DNS
158
5997
1
3384
2612
SSL/TLS Certificate
4
413
0
0
413
NTP
0
110
0
0
110
HTTP
4
2872
2798
0
74
WiFi
0
0
0
0
0
Coverage
IPv4 ASNs covered

3686 (5.277%)

IPv6 ASNs covered

1581 (7.616%)

Number of countries covered

180 (91.837%)